Birthdays the most celebrated event in restaurants
ROCK YOUR RESTAURANT With birthday marketing
START YOUR BIRTHDAY CLUB AND LET US MANAGE IT!
LEARN MORE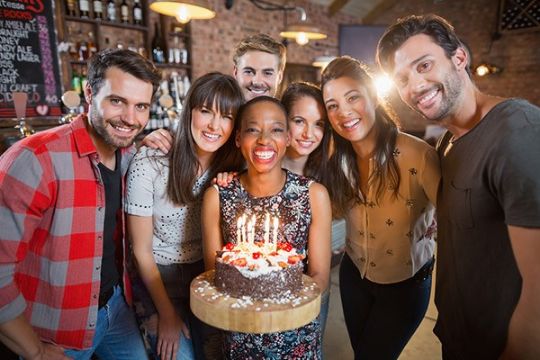 Why Birthday marketing?
Celebrating birthdays is good for your business, your guests and your employees. 
Did you know that 7 out of 10 adults dine out on theirs or someone else's birthday? Making birthday parties the #1 dining event, yet many restaurants don't take advantage of this simple yet very profitable marketing opportunity.  Birthdays are celebrated seven days a week, year round—providing you with the opportunity to bring in customers throughout the week and throughout the year.

Your business gets new and repeat business with higher cheque averages, Customers are more likely to arrive with a larger party, and to spend more per person. Your wait staff loves birthday parties with higher tip averages.     


Good Business - Great return

3 reasons why your restaurant should have a Birthday Club;
1) Build a Guest List 10X Faster
2) Higher profitability per table
3) Good Will and Word of Mouth.

Let us rock your restaurant with Birthday Partie. s to your restaurant and get your current guests signing up to be on your Birthday List with our Birthday Marketing Suite.

A simple, easy to use automated marketing system that:
* Builds a list of customers with their birth dates
* Automated email/mobile birthday wish and/or gift
* A continuous follow-up system that boosts repeatable business
* and a proprietary mailer to local patrons with a birthday


Turn-Key and Managed For YOU!