Let us send Birthday Parties to your Restaurant
Welcome to the birthday club
an All-In-One, Done for You, easiest-to-use, restaurant growth system

New birthday parties every month
Introducing the Birthday Club from FanCONNECT, a subscription-based service that targets patrons near your restaurant celebrating a birthday, an in-house customer capture system for signing up your existing diners, and a follow-up system that gets them coming back again and again.

The Birthday Club Is Good for Business and a No Brainer.
Birthday Parties
We invite hundreds of patrons celebrating a birthday to your restaurant.
new & repeat diners
Get new customers with birthdays and repeat business with our automated special occasion marketing.
increase Avg Check
We focus on parties for your restaurant where you sell more apps, drinks higher menu items, and deserts.
builds good will
Give your word of mouth a boost by leap frogging your competition and becoming the place to celebrate.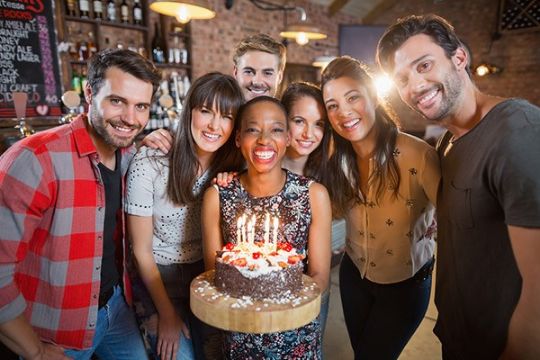 the #1 restaurant dining event
BIRTHDAYS!
* 7 out of 10 patrons dine out on birthdays - National Restaurant Association
* Higher Check Averages $78 or more
* Increased Party sizes from 2-10

Celebrating birthdays is good for your guests, your employees, and your business.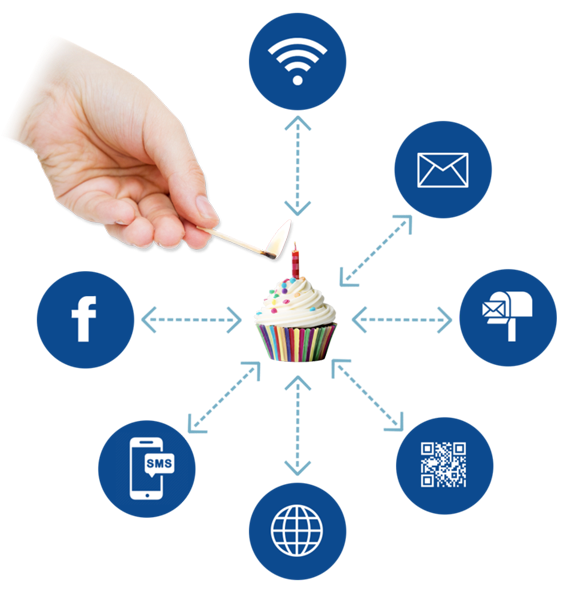 We do all the work
THE BIRTHDAY CLUB IS EASY
We remove the hassle of starting and managing your birthday marketing by handling all the logistics of deploying scheduled online and offline marketing touches from a single platform.

From copywriting and design to printing, mailing, and all the social/digital marketing, we create and manage the entire Birthday Club Marketing lifecycle.

TRUSTED BY HUNDREDS OF RESTAURANTS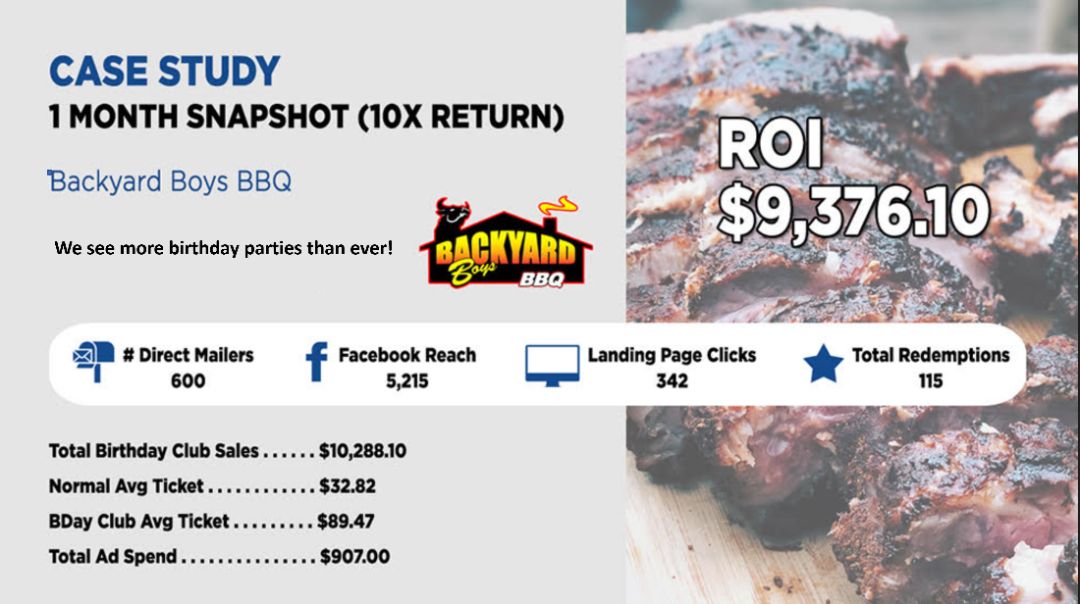 Backyard Boys LOVE us!
We're glad we joined The Birthday Club, we are seeing more birthday celebrations than ever,we get around 130+ signups a month, and our Facebook interactions and engagement has gone through the roof. Tim, Owner.
Julian's Little Italy gets big results
At first, I wasn't sure about the Birthday Club, but I gave it a try and man what a great service, I now have a wait line 3 -4 days a week and I am constantly seeing new faces in my restaurant. FanCONNECT saves me time with the Facebook posts, and I am getting more likes, engagement and customers. Julian, Owner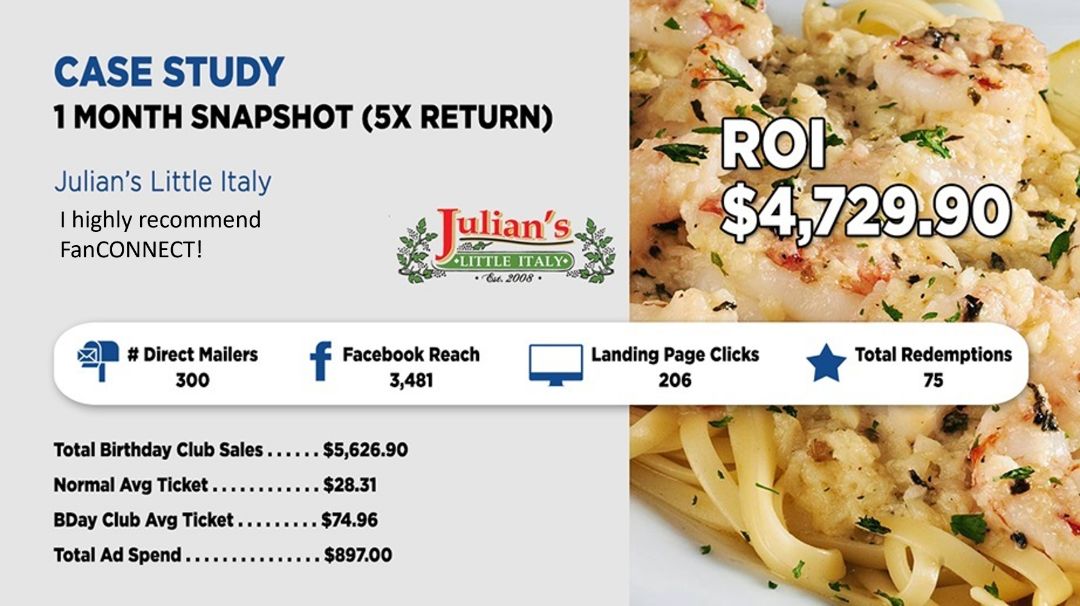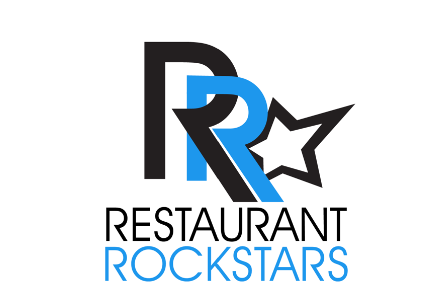 Restaurant Rockstars
The Birthday Club is Genius! Everyone has a birthday and the majority of people celebrate by dining out. FanCONNECT makes it easy and turn-key for your restaurant to capture this audience who also bring friends to share the special occasion. It's all about gaining new and repeat raving fans and filling seats in your restaurant every day of the week!  
Roger, Owner.
All-in-one Birthday advertising and marketing for restaurants
the Birthday Club all-in-one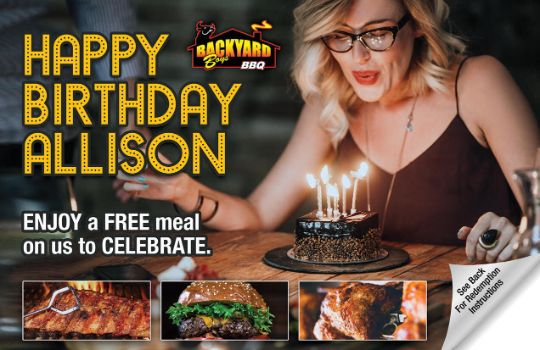 get new diners...

FanCONNECT has a massive database of consumers and their birthday month. The Birthday Club targets local patrons near your restaurant and invites them to celebrate at your restaurant.
NEW BIRTHDAY PATRONS AND PARTIES
Patrons receive your Birthday Card, they claim their offer using our Birthday club landing page or Birthday text, they receive a confirmation and they come to your restaurant with friends and family.

social media marketing to birthday patrons 
Your Facebook page has likes so boost Facebook (Meta) Birthday posts, birthday ads, retargeting from your birthday landing page, and audience matching from your birthday club software.

FanCONNECT's Birthday Club builds your audience and focuses on: Increasing birthday parties at your restaurant, driving traffic to your Birthday landing page, capturing consumer information, and engaging with them on our marketing platform.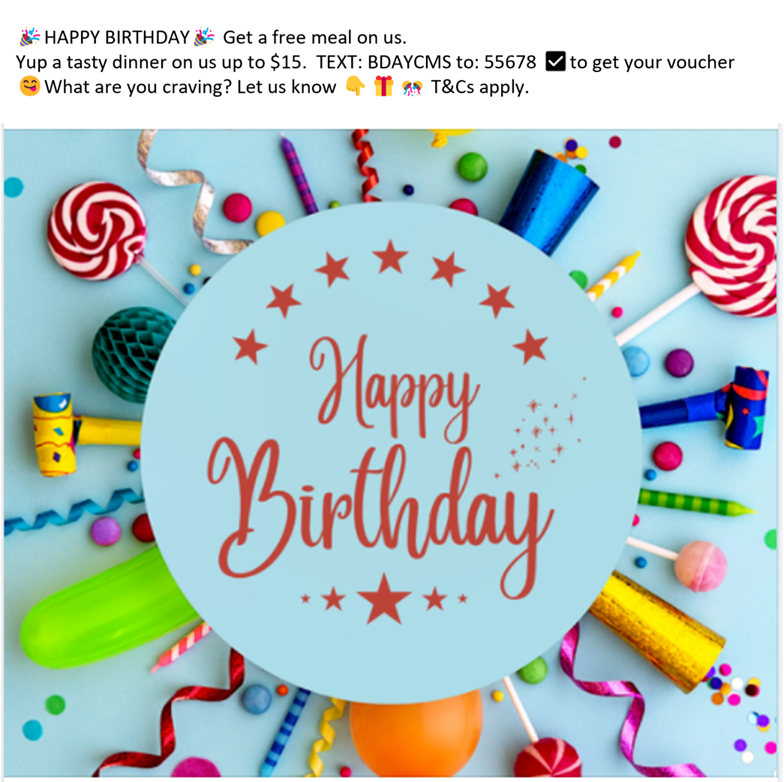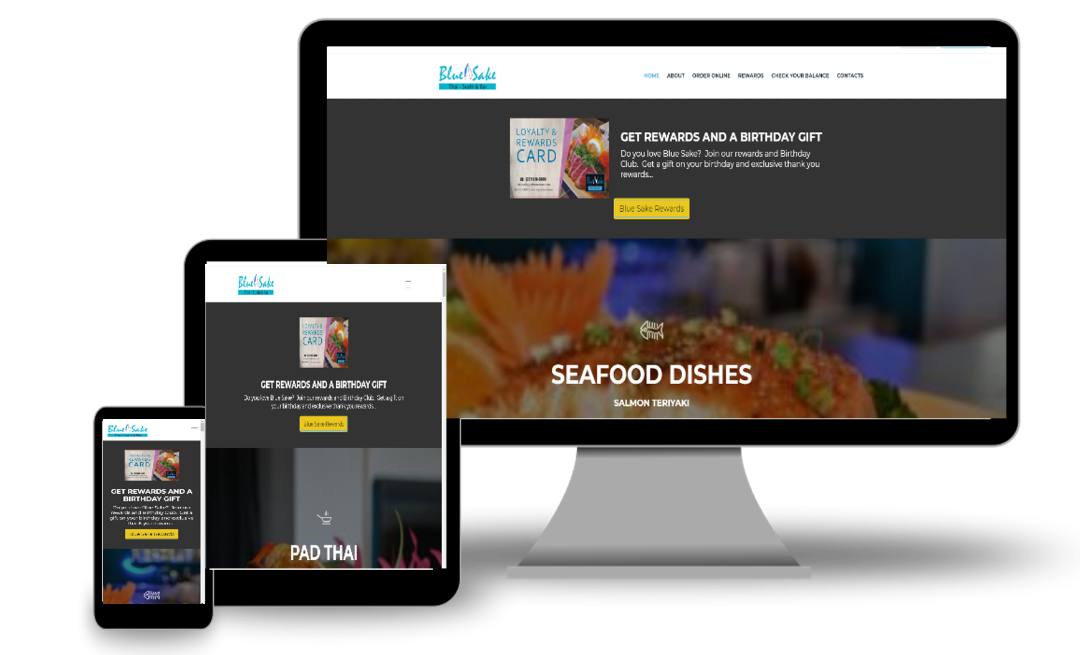 LANDING PAGE
for BIRTHDAY PATRON sign ups 
We create your custom Birthday Club landing page where customers sign up or claim their offers from their Birthday Card, Facebook promotion or restaurant promotions. 
Your landing page is fully customized around your branding/logo and compatible with all desktops, tablets, and cell phones.

existing diner sign ups 
Turn one-time diners into regulars, regulars into raving fans, our system captures existing diners for future birthdays and campaigns. 
▶️Guest Wi-Fi Hotspot for Customer Capture
▶️Customer KIOSK
▶️Text to join
▶️QR Code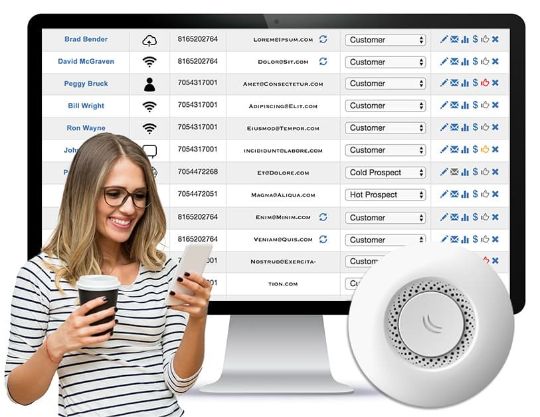 The Birthday Club
More Birthday Celebrations, More Guests Per Check, More Appetizers sales, 
More Drink Sales, and More Revenue.
$78 OR MORE PER PARTY!
Target
Birthday patrons
We target local diners celebrating a birthday near your restaurant.
Social & Mail
More Birthdays at your restaurant
We create Facebook birthday audiences and send Birthday cards to patrons near your restaurant.
17 Years
of celebrations
We have been sending birthday promotions for more than 17 years and helping local businesses thrive.
13 million
guests have celebrated 
Millions of people have received a card in the mail, online invitation, text and email to come celebrate at a local restaurant like yours.
© 2022 All rights reserved.