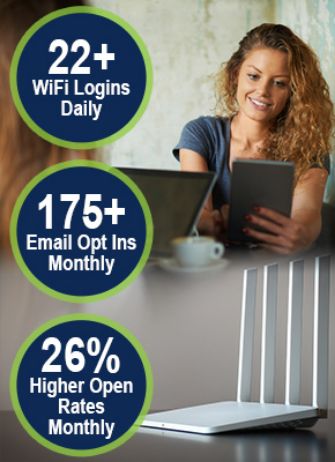 turn your wifi into a marketing machine
Wifi - automated marketing
FanCONNECT is UNMATCHED! "We give our users WiFi marketing experience you simply can't get with other vendors because of our expertise in loyalty. You have more signup strategies, more redemption options, and more automated promotional campaigns. Then there's fully integrated mobile/email marketing and survey reputation management tools. You're all set with 1 login ID to manage everything OR we'll set it up for you plug & play."

Grow your marketing list
Grow marketing lists on auto pilot with accurate Facebook data, name, email, birthday, with optional SMS opt-in and rewards program enrollment.
automated marketing
Connect to your guests with automated marketing messages that brings customers back including our robust library of ready to use holiday promotions.

set it and forget it
No ongoing work, staff training or upkeep required. FanCONNECT manages your updates, send Email Marketing/Mobile Text Marketing campaigns.

Simple. Plug-N-Play Wifi MArketing
Today's customer is more connected than ever before. You simply can't have enough list building tools to capture invaluable marketing data. The more data you have in your database the more chances to touch and bring customers back. And if you like the idea of WiFi marketing, why not work with a vendor where WiFi is an integrated piece of a robust marketing system designed for stores and restaurants.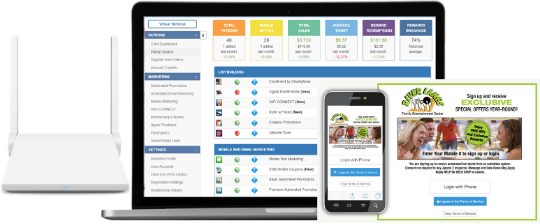 We will send you your WiFi Marketing Kit ready to use.  Simply plug in your router (or daisy chain multiple routers for larger facilities) to existing access point(s) and let customers connect with your store over any WiFi capable device. Our adaptive sign on process for first time and repeat customers provides a seamless experience. Today you need a secure service that's why our WiFi router's firewall will reject all incoming ports while allowing outgoing.
PLug & play
Simply plug in to existing internet modem or access point, plug into your electric and your business is ready to offer FREE WiFi and start collecting customer email addresses and mobile numbers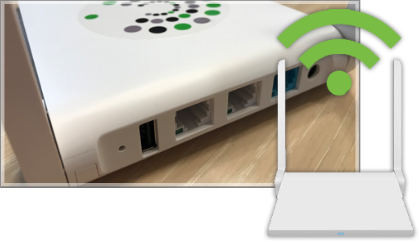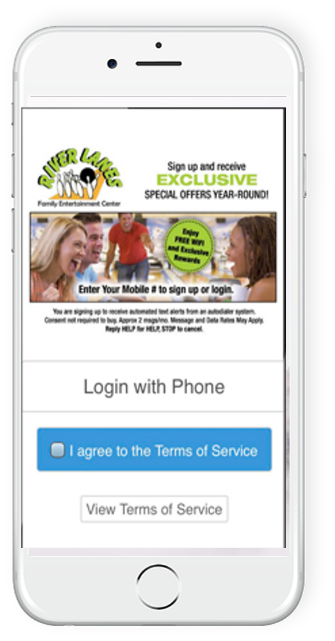 STEP 2
COLLECT CUSTOMER DATA 
Your customers crave FREE WiFi.  No passwords are necessary and your POS WiFi is SAFE!  Your customer simply access your FREE WiFi by: 
Sign on with an
Email Address
Sign on with their
Facebook Account
Sign on with their
Mobile# 
Add Rewards
Send an invitation to create a VIP/rewards account with your business to claim a special bonus or coupon in exchange for more data (name, birthday, anniversary etc.) 
Increase Repeat and Referral Business
Once the customer has been added to your private database sit back and let your automated promotions and scheduled campaigns bring customers back more frequently.

ADD - Birthday clubs, Rewards, Mobile coupons and incentives to your marketing campaigns.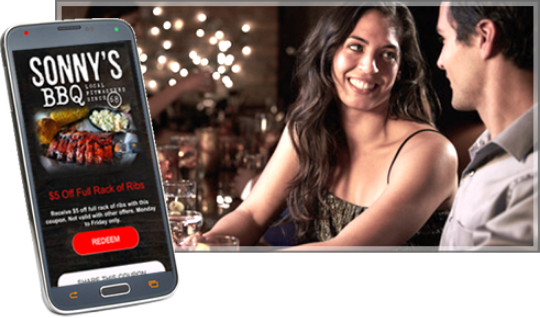 marketing messages
Connect to your guests with automated marketing messages, offers and surveys. 
customizable

Customize everything from splash page, data allowance, wFfi time allowance, SSID, and more.
Grow marketing list
Grow your marketing list with accurate Facebook data, Email addresses and mobile numbers.
Grow social media
Redirect your customers to social media pages, websites, or other promotional content.
Turn Your WiFi into A Marketing System
Grow your business with WiFi Marketing
Get more from Your Free WiFi
Learn more
upgrade to our premium features and GET MORE SIGN UPS, CHECK-INS AND COUPON REDEMPTION and automation WITH A PREMIUM ACCOUNT
PREMIUM FEATURES
Mobile Marketing
Reach Your customers in minutes
Send Digital Coupons

Capture Mobile Numbers

Check In Loyalty
Facebook Plugin
Birthday club
Celebrate your customers birthdays with built-in birthday marketing
people are ready to spend money on their birthday
more shoppers
increased avg. sale
by

78%

or more
rewards
Reward your customers for referrals, spreading word of mouth, and purchases.
Value back or fixed rewards
automatic issue of rewards
referral program
viral share
issue rewards based on purchases
automation
Let FanCONNECT send offers, coupons, specials and promos automatically.
HOLIDAYS
Birthdays
anniversary
thank you
referral