We can be a perfect match!
Sign up for FanCONNECT Partner Program!
EXPAND YOUR OFFERING WITH WiFi, MOBILE and Digital Marketing.
Help your clients and merchants increase repeat business, automate their marketing, and grow their cash flow with FanCONNECT Marketing Solutions.

Join Our Reseller Program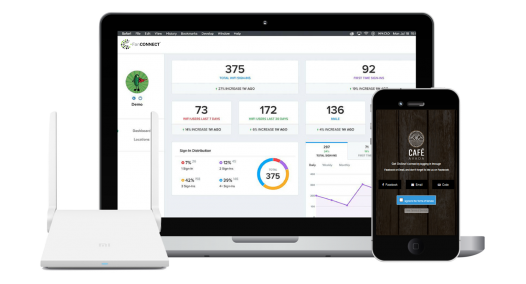 VERIFONE Vx520 EMV COMPLIANCE & SIGNING PARTNERS
Our VeriFone Vx520 signing partners include the following
5 Reasons to Become a FanCONNECT Partner
* Cost Effective Solutions, Businesses Throughout the U. S. Use FanCONNECT to Market Their Business

* SaaS Cloud Platform
* Marketing resources
* A dedicated Partner Success team

* Partnership that fit your business objectives
Address
3030 Starkey Blvd, New Port Richey, FL
Email
partner@getfanconnect.com
Mobile Marketing Clients and Campaigns
Just a few great clients and promotions
03.
increase your business with a customer list, mobile coupons/offers and referral tools
Quick & Easy Sign up =

more profit$
Contact us
FanCONNECT - CONNECT with Raving Fans
3030 Starkey Blvd, Ste 206 New Port Richey, FL 34655
960 S. Westlake Blvd, Ste 207  Westlake Village, CA 91361